The Wishing Stone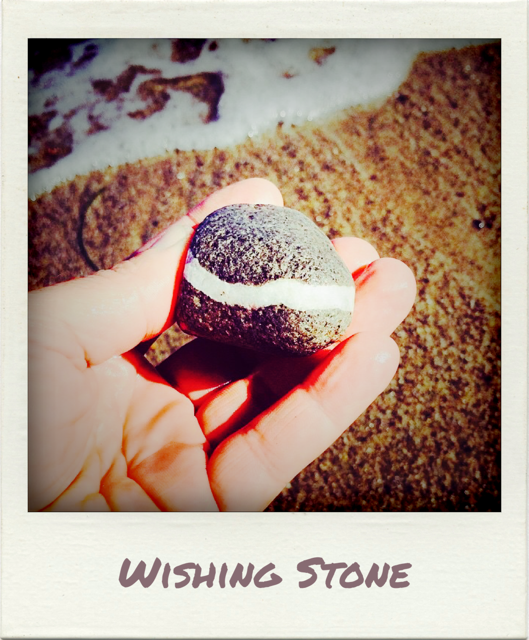 When we were just sandy little Groms, our mom told us that if we found a rock on the beach with a stripe that wrapped all the way around it, unbroken, we could throw it into the sea and make a wish.

She told us these rocks are very special and they are called "Wishing Stones".

I found this perfect Wishing Stone on the beach in Malibu today and all at once realized that, since mom passed suddenly over 10 years ago, I've rarely tossed a single "Wisher" as she called them, back into the sea.

I've found some beauties, but I guess I've been hoarding my Wishers... perhaps out of fear that if I let them go, I won't find another one as beautiful and unique, ever again.

I remember that, as kids, we never had thoughts like that and yet Wishers, beauty and wonder presented themselves in abundance.

This has proven to be a very poignant and timely metaphor in my life.

Today I gave this beauty back to the sea and made the greatest wish ever!

Here's to never losing the best of what we were as kids... And to all the amazing moms out there who loved us unconditionally and did their best to make our childhoods magical even when their lives were, no doubt, full of struggles.

We miss you, mom. Thank you so, so much... for everything.
Snappy The Seal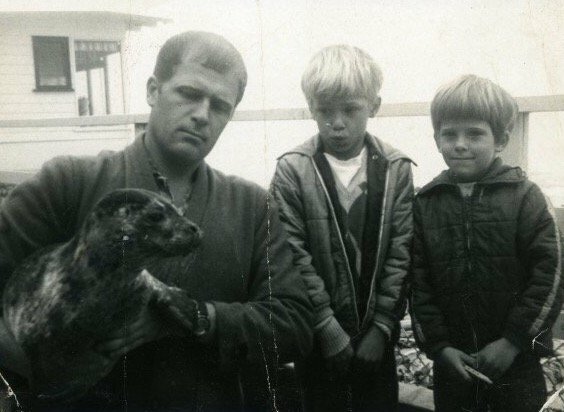 Mom & Dad were always rescuing wildlife and Snappy was one of our favorites!


He was a baby harbor seal & he got his name from his reputation for snapping at


our grubby little fingers.

I think my brother (center) just got SNAPPED - check out his face - haha!

We created a special, sandy pen for Snappy - complete with an old claw-foot tub sunk into the sand for when he felt like splashing around a little.

I remember feeding him fresh mackerel from the local bait store and dad making trips back & forth to Marine Land (which used to be located about an hours drive away in Palos Verdes) to learn about how to care for him & pick up whatever medicines the experts advised.

In the end, Snappy was returned to the sea and he swam away healthy & happy.